Blockchain
All You Need To Learn About Crypto Debit Cards: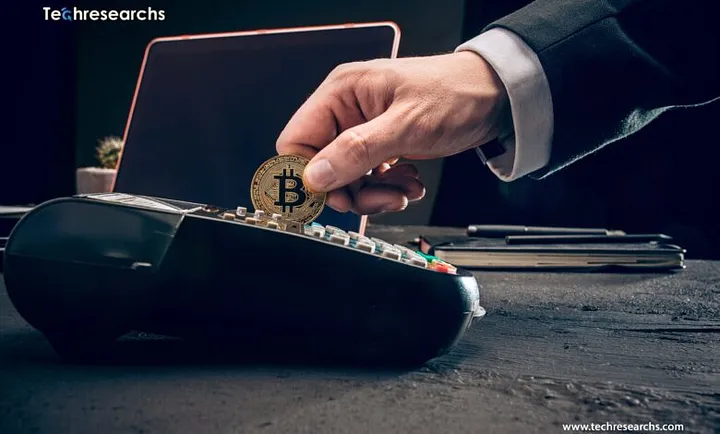 Crypto debit cards are digital wallets that allow you to spend cryptocurrencies Crypto debit cards are similar to regular debit cards. On this page, you'll find extensive research on crypto debit card providers and what you need to consider when choosing one.
Since the advent of Bitcoin, many other cryptocurrencies have been developed, and some have become extremely popular. These include Bitcoin, Ethereum, and Ripple.
At the same time that the number of cryptocurrency users has grown significantly within just ten years. According to Triple-A, an organization that focuses on blockchain and cryptocurrency solutions, the number of people using cryptocurrencies has surpassed 300 million.

And even better, many other crypto enthusiasts expect this number to reach a billion by the end of 2022.
With the growing popularity of cryptocurrencies and their users, the need for crypto payment tools has become overwhelming. With the rise of numerous crypto wallets, there has been an increase in the number of crypto debit cards

Cryptocurrency exchange platforms have been at the forefront of providing convenient tools for trading cryptocurrencies. Besides crypto exchanges, membership clubs like Club Swan and payment processors also issue them.
What Are Crypto Debit Cards?
Debit cards that can accept payments in cryptocurrency are called "crypto debit cards." They're almost identical to traditional debit cards.

To make purchases, all you have to do is to swipe your card, or enter your card details. These cards make it easier and less expensive to use cryptocurrencies for everyday purchases.

Crypto organizations issue digital currencies called "crypto cards" to make spending cryptocurrencies easier.
How do Crypto Debit Cards Work?
Different crypto debit cards function differently. Merchants receive your payments as fiat whenever you use their debit cards.

On the one hand we have crypto debit cards which you must manually fund. You first need to visit your portal/ app to sell your preferred cryptocurrency. After successfully selling your crypto, you receive your fiat currency, which you can then use to fund your crypto wallet.

Apart from manually funded credit cards, there are cards that convert cryptocurrency automatically. These cards can load cryptocurrency from an account and convert it to cash during transactions.

Besides time for crypto conversions, crypto debit cards also differ depending on the process of converting cryptocurrency into fiat currency.

There are three different types of crypto debit card transactions:
Crypto-fiat
This is the most popular type of transaction process among cryptocurrency debit cards. These debit cards convert digital currency into fiat currency.
To convert the crypto into fiat, you need to first sell the crypto on the exchange provided by the platform. You get the equivalent fiat for the value of your cryptocurrency at the current market rate.
Most importantly, you can choose which currency you want to convert into during the exchange.
After the exchange is successful, your fiat currency gets deposited into your bank account. Here, you can use fiat currency to fund your crypto debit cards.
Club Swan is an example of these crypto debit cards.
Crypto-stablecoin-fiat
For crypto debit cards falling under this category, you need to convert your crypto to USDT first. You can then exchange the stablecoin for fiat when you need to make a payment.
For example, Crypto users can sell their crypto on Coinbase. You can transfer the tokens from the exchange to your Crypto.com account after the exchange. You can always sell your USDC coins for fiat when you need to pay for something.
Stablecoins are different from regular cryptocurrencies because they're immune to the fluctuations of cryptocurrency prices. Therefore, they can maintain a one-to-one ratio with fiat even when crashing the crypto market.
Crypto-stablecoins:
You need to convert your crypto into stablecoins before exchanging them for fiat currency. After this, the rest is automatic, thanks to our system.
You may think you're using stablecoins for payments when using these cards. However, during transactions using stablecoins, the stablecoins get automatically converted to fiat.
A Coinbase debit card could be an example. Coinbase first converts your cryptocurrency to USD Coin, a popular stablecoin. At this point, the USD coins remain pegged to the US dollar at a ratio of 1:1.
However, if you want to convert to USD, you need to use old Bitcoin or any other supported crypto by the company
A crypto debit card gives you access to cryptocurrencies without using fiat currency.
Highly Convenient
Crypto investors sometimes find it difficult to pay for things using crypto. With the introduction of crypto debit card services, it has been extremely simple to spend cryptocurrency.
You don't need to follow outdated payment methods for making cryptocurrency payments.
Easy to use
Crypto debit cards are the same as normal debit cards.
Crypto debit cards function similarly to traditional debit cards. You just need to enter your credit card details when making online purchases. When making in-store payments, swipe it when you're done.
Most credit card companies offer you a virtual card so that you don't need to carry a physical card when making online purchases.
Some cryptocurrencies take a long time for transactions to be confirmed. As a result, card issuers may cover your payments if you experience a loss of income due to a natural disaster.
When the confirmation is complete, the issuer deducts the same amount from your cryptocurrency account.
This allows continuous and day-to-day use of crypto.
Very flexible
How are crypto debit cards flexible?
Most of these debit card companies allow you to use them for cryptocurrency transactions. For example, the Crypto.com card supports up to 90 different cryptocurrencies, including Bitcoin, Ethereum, Litecoin, Ripple, and Stellar. A Club Swan MasterCard can currently support up to nine cryptocurrencies, including Bitcoin, Ethereum, Litecoin, Ripple, Stellar Lumens,
Better yet, some cards support altcoin, stablecoin, and even fiat currency transactions. For example, besides cryptocurrencies, Club Swan cards can also be used for Euros, British Pounds, or US Dollars.
With so many different options available, you get the most flexibility depending on your situation and needs.
Most of these cards have support for payments from payment processors like Visa and MasterCard. With this card, you can make purchases and withdraw cash from ATMs in most countries around the world.
Very versatile
Unlike fiat currencies, cryptocurrencies can easily withstand economic instability in different countries. Manipulating cryptocurrency isn't as simple as manipulating traditional currency.
Cryptocurrencies continue to maintain their value despite foreign transactions and exchange rates.
For example, Venezuela, which is experiencing economic instability, uses hard currency such as Euros and Dollars. Besides that, most Venezuelans use crypto, mainly Bitcoin, as an alternative to the bolivar.
Improved Security
Recently, there has been an enormous increase in cryptocurrency scams. As a result, crypto card issuers now offer better security than traditional credit cards.
Some of the best security measures used by cryptocurrency cards include two-factor authentication, passwords, and biometrics Most crypto card issuers have already implemented these security measures into their apps and websites.
On these apps/portals you can remotely control the safety of your card. You can alter or freeze a card's PIN using this app/portal. You can also report any losses of your credit cards here.
What are the Crypto Debit Card Cons?
Possibility of Owing Fees
To fund your crypto wallet, you must sell your cryptocurrency. During this event, there may be a taxable gain or loss.
According to IRS (the Internal Revenue Service), cryptocurrencies are property, specifically cryptocurrency assets. Cryptocurrencies are just like stocks and bonds. For any capital gains, you need to pay taxes.
Factors affecting the amount you pay in capital gains tax include profit and the length of time you hold the cryptocurrency.
Possibility of High Fees
There are different types of credit card companies. For some cards, you might end up paying extremely high fees.
These fees might include monthly fees, transaction fees, currency conversion fees, and more.
Not internationally acceptable
Despite some cards getting processing company support, they aren't internationally varied. Some cards may not work in some geographical locations, but they should still work fine everywhere else.
Therefore, you may not make purchases or withdraw cash from an ATM when in some regions.
You don't get any rewards for some purchases.
You're wrong if you think crypto credit cards offer cashback for each purchase you make.
Most crypto issuers don't allow purchases outside their own platform. For example, Cryptocurrency.com doesn't offer cash back if you make purchases of graphic cards with the card.
Holding crypto in a different company is expensive.
For example, if you have a Club Swan credit card, and you hold cryptocurrency in a Coinbase wallet, then you could use the Club Swan app to pay for purchases made using the Club Swan card. It's almost impossible to fund your Club Swan card with a Coinbase wallet. At the same time as transferring the crypto to the club swan wallet, you'll need to pay a pretty high fee.

Conclusion:
Crypto debit cards are fairly new in the cryptocurrency market. However, these cards could be used for a variety of purposes, including cryptocurrency adoption. With the tremendous applications for these cards, there's a high need to acquire even more knowledge about them.