Blockchain
What Is (BASS) Blockchain-As-A-Service?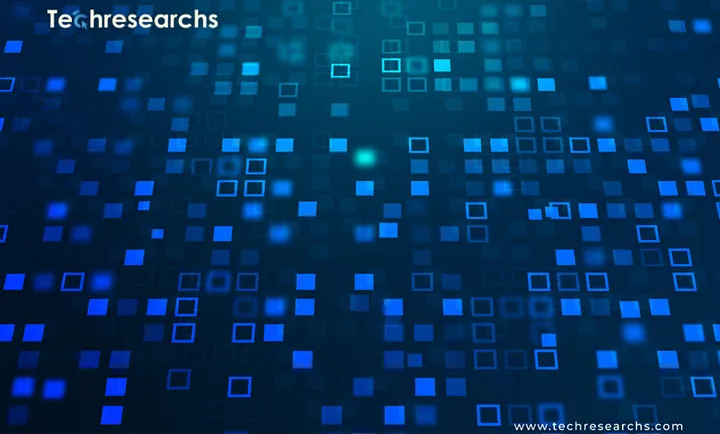 Blockchain-as-a-service (BaaS) apps are fast increasing their capabilities to assist digital organisations in understanding not just the potential of blockchain solutions but also how to exploit them. The following are some of the questions that business owners have regarding BaaS: Is it a viable option, and does it help make blockchain technology more accessible? This post will address these concerns, but first, let's define BaaS.
Blockchain-as-a-service enables organisations to design, host, and utilise blockchain applications by utilising cloud-based solutions. The idea is to introduce the benefits of blockchain to businesses so that they may provide their services to a larger audience. BaaS systems provide this relatively new technology as a service model in the cloud.
The strategy enables enterprises to create blockchain apps at a low cost by utilising the BaaS provider's service. This advantage has made BaaS an important element of the blockchain technology developments.
What is Blockchain-as-a-Service work?
The blockchain-as-a-service concept shows how a third party may host and operate a blockchain network on a business's behalf. For a charge, the service provider instals the blockchain infrastructure and manages it in the same way that a web host does.
Website developers produce and manage content through a web hosting provider. However, they outsource infrastructure and maintenance to third-party hosting companies like as SiteGround, GoDaddy, or Amazon Web Services.
Other models that are similar to BaaS are SaaS, IaaS, and PaaS (see below), which enable cloud-based apps and storage.
Cloud-Based Applications:
Cloud computing refers to the on-demand availability of computer resources for storage and computational power that do not need the user to actively manage those resources. Although it may appear to be a new phrase, the term "cloud" has been used to refer to distributed computing systems since the early 1990s.
Functions in larger clouds are often dispersed across numerous data centre locations. Furthermore, cloud computing is based on shared resources and operates on a "pay-as-you-go" paradigm. The benefit is that it helps minimise capital expenditures, but it might result in unforeseen running expenses for those who don't maintain track.
Amazon Web Services is one of the most well-known (AWS). Amazon launched AWS in July 2002 with the intention of assisting developers in developing creative apps on their own. We'll examine how all of these characteristics connect to BaaS.
More About SaaS:
Software as a service (SaaS) is a subscription-based licencing and delivery strategy for software. It is sometimes referred to as "on-demand software" or "web-hosted software" since it is centrally hosted. SaaS programmes are often accessed through a client, such as a web browser. Despite the fact that SaaS appears to be a new concept, centralised hosting of corporate applications dates back to the 1960s.
Cloud computing includes SaaS. Infrastructure as a service (IaaS), desktop as a service (DaaS), managed software as a service (MSaaS), platform as a service (PaaS), mobile backend as a service (MBaaS), data centre as a service (DCaaS), and information technology management as a service (ITMaaS) are all examples, and the list goes on.
Similarly, BaaS gives a company access to a blockchain network without requiring it to build its own. BaaS functions in the same way that SaaS does. The benefit comes from delegating blockchain functionality to in-house professionals.
BaaS and SaaS:
Many business apps, including office software, payroll processing software, management software, accounting, development software, customer relationship management, management information systems, gamification, virtualization, and others, have benefited from the SaaS model. SaaS is used by nearly every type of enterprise software organisation.
BaaS may be the trigger that leads to broader adoption of blockchain technology across multiple enterprises and industrial sectors, similar to how SaaS succeeded in providing clients with better access to complicated software. Companies may outsource the complicated labour like SaaS clients do instead of constructing and managing own blockchains, allowing them to focus on their core business activities.
With the Fed continuously aiming to tighten the money supply in order to combat the United States' high inflation rate, investment capital will continue to dry up. Furthermore, the first location to dry up is on the outskirts of the hazardous asset markets, of which crypto is a component. That suggests the bear market might endure for a long time. As a result, understanding how to invest during a crypto bear market is critical. Furthermore, understanding crypto crashes might assist you in determining why the market plummeted in the first place.
Understanding BaaS:
Blockchain technology has progressed beyond its most well-known application of providing a platform for crypto transactions. As a result, demand for BaaS is increasing in order to accommodate the diverse demands of enterprises wishing to function on the blockchain.
These services represent a significant advancement in blockchain technology. Users may utilise BaaS to construct and host their blockchain apps on cloud-based solutions. The infrastructure is kept nimble and functioning by the cloud-based service provider. By making it easier for companies to onboard their goods and services to the blockchain, BaaS plays an important role in the blockchain ecosystem.
BaaS Advantages:
Data security, bandwidth control, and hosting are among the advantages offered by blockchain-as-a-service. A significant benefit of employing a blockchain-as-a-service platform is that businesses can focus on their core strengths without having to worry about the blockchain's intricacies.
Businesses seeking to implement blockchain technology frequently face operational expenses associated with configuration, development, operation, and infrastructure maintenance. They also face technological difficulties with blockchain application installation.
The resource-intensive undertaking of switching to the blockchain negates the benefits the blockchain may give a firm (especially for small to medium-sized companies). This undesirable conclusion makes it difficult for blockchain technology to obtain widespread acceptance.
Businesses, on the other hand, may gain access to the essential capabilities to manage blockchain infrastructure by renting blockchain infrastructure from a BaaS provider.
That is, by partnering with a blockchain-as-a-service platform, firms may avoid making a large initial investment. The amount of capital necessary to enter the blockchain business is decreasing. A buyer paying all cash upfront for a million-dollar house is akin to a tenant paying monthly. The initial monetary investment required to join the market is significantly reduced.
The Centralization Problem:
Customers of blockchain-as-a-service can more easily expand into a project since they can immediately end the service agreement. Hiring blockchain coders, running a node, and other upfront expenditures are all eliminated under this strategy. Businesses may use BaaS to be on the cutting edge of technology without assuming significant investment capital risks too early.
Centralization, on the other hand, is a significant negative or at least one constraint of the Blockchain-as-a-service approach. Because transactions must pass via the host's blockchain machinery, BaaS necessitates a certain amount of centralization. Because decentralisation is one of the blockchain's key draws, the centralization component of BaaS may be off-putting to prospective clients.
BaaS for Startups:
BaaS works particularly effectively for businesses who are accustomed to outsourcing technology portions of their operations and have little intentions of getting their hands dirty with technical complexities. These companies can preserve their distance and maintain a broad awareness of the technology without getting bogged down in the intricacies.
Some sectors are already adopting BaaS systems to manage supply chains, track payments, and manage identities. Blockchain development services are a perfect choice for organisations that want to eliminate intermediaries and lack transparency.
The Solana blockchain is a competitor to Ethereum. It also makes use of the Rust programming language. More on Rust and Solana may be found on the Moralis Academy blog.
Industry Use Cases for BaaS:
Because the blockchain is a fundamental data management platform, data storage will always be one of its primary offers. The use cases below illustrate how many firms are already utilising blockchain technology.
FinTech: Customers in this area benefit from blockchain by expediting much of the banking process. More crucially, the characteristics of immutability and openness can help to avoid disagreements. Blockchain services are also developing smart cards to aid in the settlement of money without the need for any central authority's certification.
Data Storage: A decentralised blockchain reduces the possibility of data loss. Not all data must be public and visible, but for certain businesses, the blockchain provides an immutable and secure data storage facility.
Healthcare: The blockchain is transforming healthcare by preserving a standardized version of a patient's medical data. With updated information, blockchain technology enables medical practitioners to give immediate care to patients.
The blockchain also aids in determining the validity of a pharmaceutical. A drug's origin may be traced using blockchain technology. This functionality is very useful for manufacturers who may need to recall a certain medication.
Automotive: Managing supply chains and eradicating counterfeit components are significant difficulties for the automobile sector. Blockchain-as-a-service systems can provide end-to-end records for automobile parts, allowing automakers to maintain track of genuine parts and distinguish genuine brand components from counterfeits. Furthermore, the blockchain can deliver efficient manufacturing flow to automobile enterprises.
Document Tracking: The blockchain provides an immutable mechanism for document tracking. All parties can have equal access to transparent information by storing papers on the blockchain. Because the blockchain is immutable, the records are safe and cannot be altered by malevolent third parties.
Aside from these businesses, most of the value that blockchain-as-a-service may give is found in future use cases that have yet to develop. Future firms working on experimental and cutting-edge use cases can experiment with blockchain without committing to long-term contracts. To fully utilize the blockchain's potential, all they need to do is collaborate with a blockchain-as-a-service provider.
The benefit is present, therefore let's look at regional adoption possibilities.
Regional Adoption of BaaS:
BaaS has global potential, although it is anticipated to have more potential in the United States because to the presence of more small and medium-sized enterprises. Small and medium-sized businesses do not have access to the money that giant corporations do. As a result, smaller teams are less likely to be able to form their own blockchain teams.
Because of government backing for blockchain adoption, Europe has also showed potential in the BaaS sector. Due to increased blockchain investment in China, Japan, and South Korea, the technology is likewise positioned to flourish throughout the Asian Pacific area.
During the last bull market, NFTs gained a lot of attention, particularly in digital art. However, there are several other applications for NFTs in the horizon, like blockchain gaming. Learn NFT code here to get a leg up on the competition.
Top BaaS Solutions:
Some well-known IT businesses are establishing themselves as blockchain-as-a-service providers. Many of them, such as Oracle Blockchain Cloud, IBM Blockchain Platform, and Azure Blockchain Service, may be familiar to you. Many other large cloud providers, including Microsoft, Amazon, R3, PayStand, SalesForce, Alibaba, and others, now offer blockchain-as-a-service. More information about some of the key players is provided below:
Microsoft: In 2015, they collaborated with ConsenSys to launch Ethereum BaaS on Microsoft Azure.
Amazon: Amazon Managed Blockchain is a service that makes it easier to create and manage scalable blockchain networks. This procedure is carried out with the help of Ethereum and the open-source framework Hyperledger Fabric.
R3: Corda, a distributed ledger, was presented by this partnership of worldwide financial institutions.
PayStand: This BaaS focuses on transferring funds between businesses.
Conclusion: on Blockchain-as-a-Service
Businesses and consumers are increasingly prepared to investigate and utilise blockchain technology. The technological challenges and overhead expenses associated with building and managing a blockchain, on the other hand, frequently function as a deterrent.
Blockchain-as-a-service provides consumers with a service provider that will install the required technology and infrastructure. Following the installation of the infrastructure, the provider will continue to manage the client's backend operations and other sophisticated processes.
To summarise, these services assist clients in focusing on the core functionality of their business offering rather than attempting to traverse the complexity of blockchain. If you want to expand your company operations to Web3, visit Moralis' Web3 blog, where you can learn anything from how to authenticate Web3 users to NFT staking. There, you'll find a slew of inventive ideas and methods for getting your software onto the blockchain—sometimes with as little as one line of code!