Tech
8 Fantastic Metaverse Events Which Might Attract Visitors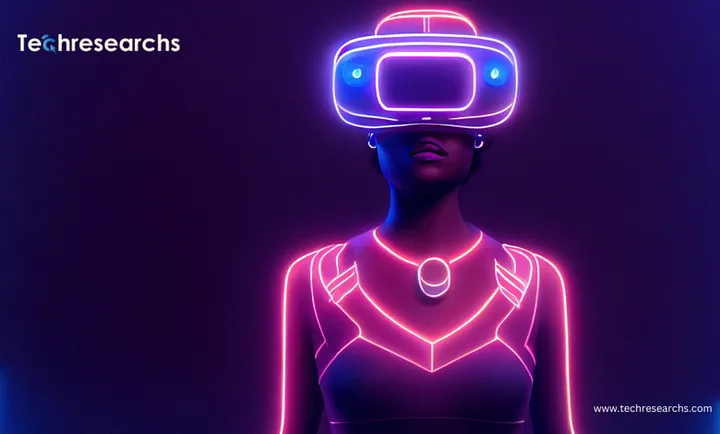 For many companies lying for existence, Metaverse has become a reality. It seems to be a focal point for evolution across several industries. Since its establishment, it has been updated, and many people have begun their lives there. Nowadays, the metaverse makes it simpler than the real world to pursue your passions. We've compiled a list of the top metaverse events so you can learn about the amazing things happening in the virtual world. Now let's examine it:
Most Popular Metaverse Events:
The first metaverse event will take place in Dubai in September 2022:
The Museum of the Future and Emirates Towers will host the "Dubai Metaverse Assembly," Dubai's inaugural metaverse meeting, on September 28 and 29, 2022. It is in line with the "Dubai Metaverse Strategy," a deliberate strategy to boost the Emirate's economy by $4 billion over the following five years, generate 40,000 employment, and rank among the top ten tech-pro cities. This meeting aims to understand and explore how technology will be used in a variety of industries to enhance the quality of life.
Shark Mark Cuban calls buyers of metaverse land "stupid."
Mark Cuban, a shark on Shark Tank USA and a real estate investor, once purchased the entire town of Mustang in Texas, USA, as a favor for a friend. Despite being an expert in real estate, he believed that purchasing Metaverse land was the "dumbest thing ever." If a developed community was already in existence, he would be less risk-averse because it would be simpler to determine a property's perceived value. He thinks that since this has not been established, the metaverse cannot be managed by conventional real estate property laws.
Shark Mark Cuban calls those who purchase metaverse property "stupid."
Investors can currently buy land using NFT and develop it as real estate or a location for hosting events on metaverse platforms like The Sandbox and Decentraland. Prices for virtual land were soaring even before the July 2022 crypto meltdown. The frequency of trade in virtual real estate has now decreased them by 80%.
3. Emirates will develop brand experiences for their business in the metaverse.
Emirates, a well-known airline, will roll out collectible and utility-based non-fungible tokens (NFTs). In order to give users an engaging, immersive experience, Emirates added virtual reality (VR) technology to its mobile app and website more than five years ago, with 360°, three-dimensional image of the cabin's interior
Last year, Emirates became the first airline to publish virtual reality (VR) software on the Oculus store, enabling users to explore the A380 and Boeing 777-300ER aircraft cabins.
4. The Michael Jackson estate and the Naruto Museum come to a deal
Michael Jackson spent ten days in 1992 hand sketching a fictional universe and a few toys, which he called "Michael Jackson Wonder World Toys." The unique power to replicate this world (and the toys) in the metaverse has now been handed to the NFT Naruto Art Museum, a Japanese NFT Museum.
Jackson's visions from before his death will be made available to the public owing to the metaverse reproduction. Jackson claims that "this world" (MJWWT) is a location where the globe's poor children can be set free. Members of the museum can enter MJ's universe using their asset wallets and gain admission to priority events using NFTs.
5. NFT launch coincides with Romanian Post's 160th anniversary
The postal service in Romania is run by the government. The Romanian Post will commemorate its 160th birthday with a digital stamp set based on NFT.
The project consists of 160 NFTs, 10 of which will be auctioned off at the Romanian National History Museum with a starting bid of 160 Euros each. The patients of the Casa Sperantei Hospice Foundation will benefit from the auction's revenues.
6. Paris Hilton is planning to build Malibu Mansion in The Sandbox:
Paris Hilton, a well-known Hollywood celebrity, will use "The Sandbox," a metaverse game environment, as her base to organize virtual "rooftop parties and lavish social gatherings" in her gigantic Malibu Mansion.
When users access Hilton's metaverse on The Sandbox, they can engage with 11 Paris Hilton avatars that highlight her "multifaceted personality."
7. A travel companion for the aboard passengers:
Companies in the metaverse that are developing chatbots and virtual assistant metaverse solutions are now providing their services to airlines. These VR/AR-powered assistants can be used by customers and travelers to order food for flights or to make purchases at airport shops.
These assistants would act as centralized touchpoints to unite airports and airlines around customers. In the VR experience provided by Qatar Airways, for instance, a "meta-human" cabin crew member dubbed "Sama" assists users with flight check-in and navigation across the airline's many classes at the Hamad International Airport in Doha and inside its aircraft.
In addition, the airline's metaverse powers augmented reality (AR) guides that help travelers navigate airports and cities, assisting users in negotiating difficult indoor situations and quickly locating what they need.
8. Google's virtual Street View might provide users with a peek into the metaverse.
The co-founder of Google took pictures while driving, and senior program manager Steven Silverman described an incident that might happen in the future soon. However, the company's manufacturing facility for cameras for cars, bicycles, backpacks, and even snowmobiles that are sent out to capture 360-degree photos globe was shown to AFP. At that time, he also said to a handful of his employees, "I guess we can do something with this," and that was the start of Street View.
By clicking on certain areas in Google Maps, users may utilize Street View to look about and get a sense of what it might be like where they are.
According to Miriam Daniel, vice president of Google Maps Experiences, the internet giant is now introducing an "immersive view" that mixes Street View photographs with AI to create "a rich, digital model of the world."
Conclusion:
The metaverse has started to fulfill expectations in the greatest possible way. It provides chances for people on a virtual level, enabling them to realize their aspirations. Therefore, it is now time to live your life in the metaverse by developing a platform that houses the virtual encounter for those who attempt to access such a region.