Blockchain
Was The Ethereum Merge Actually A Success?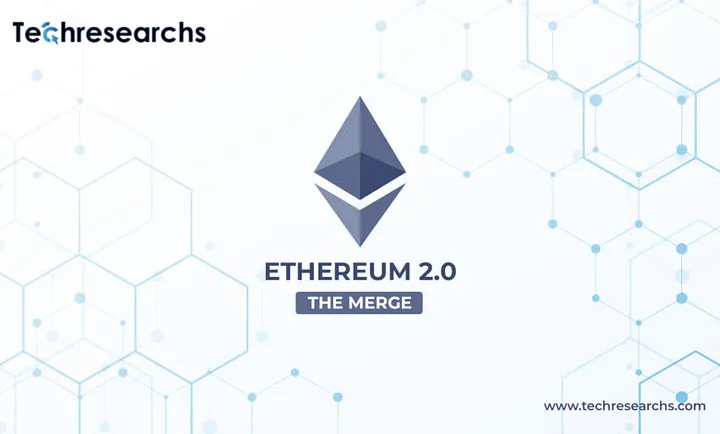 The second-largest cryptocurrency in the world made history last week when it became the first major cryptocurrency to successfully replace its consensus mechanism. While this is an incredible feat for the Ethereum developers, the excitement surrounding the switch to proof-of-stake quickly died down.
Ethereum Can't Attract New Users:
Anything in the current world needs to maintain a steady stream of new supporters, believers, and users in order to expand or even exist. It is still too early to say for sure, as we are now experiencing a crypto winter, but Ethereum's successful merger did not result in any additional people joining its ecosystem.
As shown in the graph above, the integration did not result in a surge of new users joining the blockchain.
What Impact Has the Merge Had on Transaction Throughput?
The average number of transactions handled by Ethereum has essentially remained the same post-merge, as shown by the on-chain data supplied by Coin Metrics, making the scalability argument for PoS a contentious topic at the time.
What About the Costs of Transaction?
The extraordinarily high transaction costs, however, may have been the main barrier to new users joining the Ethereum ecosystem. Many investors thought the combination would ultimately result in a significant fall in gas prices. On Ethereum's blockchain, gas fees are the fee for carrying out any kind of transaction.
The aforementioned graph does demonstrate that Ethereum gas fees have decreased significantly over the past 12 months. However, the decline in gas prices is associated with the project's lack of interest, which is most likely connected to the decline in the value of its underlying asset.
Energy Use Reduction in Ethereum 2.0:
The much-anticipated drop in energy usage is the only real achievement of Ethereum 2.0 after the merger. The amount of energy used has reportedly decreased by 95–99%.
The cornerstone of the merger, this reduction will undoubtedly strengthen Ethereum's long-term success because the world will only intensify its energy conservation regulations, even though it is still unclearif doing so will compromise the ecosystem's security, resilience to censorship, or have any other potential, as yet undetermined, negative effects. As the globe gets more environmentally conscious, this might also be what convinces more individuals to join.
The energy portion of the merge was the most crucial component, and even if all the other hopes were unfounded, it will continue to be crucial and benefit Ether for many years to come. We have only just started to witness the results of this. For that reason alone, the merger was successful.