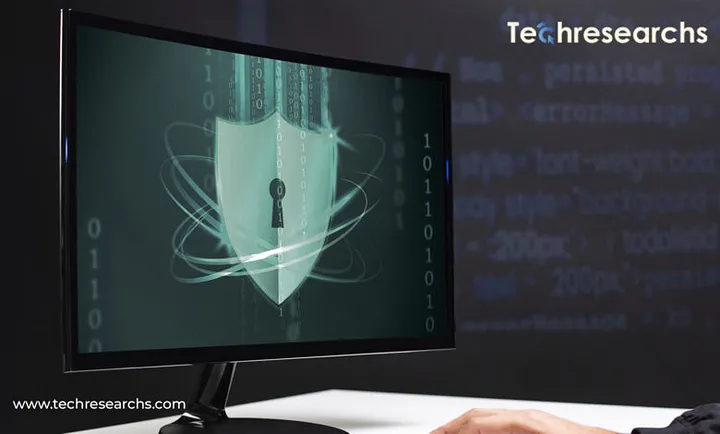 Ransomware-as-a-Service is a business model in which ransomware is created by criminals and distributed to other criminals. It closely resembles typical software-as-a-service models. The main distinction is that the product/service being offered in this case is a tool utilized for criminal actions and launching ransomware attacks.
Let's start with the most fundamental question: What is Ransomware? It is a sort of malware that encrypts the files and folders of the victim. The secure recovery of encrypted data is promised in exchange for a ransom, but in many cases, this promise is broken. Ransomware assaults are on the rise all over the world, and many of them are being fueled by the advent of RaaS.
What is Ransomware As A Service?
According to the most cautious estimates, ransomware damages totaled more than $1 billion from mid-2019 to mid-2020. According to reports, the average ransom payment in 2020 will be $170,404. Successful ransomware operations might result in massive rewards for the attackers. RaaS may also be economical and simple to implement.
While a thief may easily execute ransomware, building the software needs technical knowledge and competence. The solution to this dilemma is ransomware-as-a-service. It is a form of software that is offered online, most commonly on the darkweb. Developers produce ransomware and sell it to the general public.
What makes RaaS so dangerous?
Criminals considering RaaS choices can receive special offers and select from various subscription models, which is what makes this service so hazardous. RaaS offerings on the dark-web appear to be quite comparable to regular software marketing offers.
These services are available in a variety of formats, including:
Pay a one-time price for unlimited access.
Subscriptions are charged monthly.
Profit sharing, in which the developer receives a portion of the proceeds from each successful assault and ransom paid.
Some models may have a mix of payment options. Profit sharing, for example, might be paired with a royalty or monthly charge.
Ransomware is extremely configurable, and purchasers are frequently offered with beautiful interfaces via which they may personalize their software.
Many RaaS companies would provide even inexperienced criminals access to their tools, but others are quite picky about the affiliates they deal with.
Developers produce malware, but their revenues are frequently dependent on the capacity of affiliates to propagate it. This is maybe why some artists create stringent selection processes to guarantee they only engage with partners that would provide them with a solid return.
RaaS is undeniably one of today's most major commercial concerns, but it is also extremely risky for kids and teens. Teens of this age frequently use the dark web, making them vulnerable to ransomware assaults. As a result, it is critical to explain to children at this age the hazards of sites like the darkweb so that they do not get into problems. In fact, several students have included RaaS in their personal statements for institutions. Because it is difficult to convey, utilizing a personal statement aid to produce an engaging essay may be really beneficial.
Examples of Ransomware-as-a-Service
On the darkweb, there are several varieties of RaaS. Operators are continually creating new and improved software. The following are some examples of infamous ransomware propagated through the RaaS model:
Egregor: Egregor purportedly operates on an affiliate structure, with creators collecting a 20-30% fee and the remainder going to affiliates.
Egregor, which was launched in September 2020, is said to have been a successor for Maze RaaS, which went out of operation about the same time.
Several French companies, including Ouest France, Ubisoft, and Gefco, have fallen prey to Egregor in the last year. There have been numerous recent arrests in France for Egregor extortion.
REvil: REvil RaaS creators are very picky about who they accept as affiliates. Before being admitted into the programme, applicants must demonstrate their hacking experience. REvil is said to have earned its developers $100 million in a single year. This ransomware appears to be aimed mostly at legal, insurance, and agricultural firms.
REvil makes money in a somewhat different method than usual extortion tactics. In addition to seeking a ransom, the organization threatens to disclose data and extort victims further.
The REvil Group is the driving force behind the most substantial buyout demand to date. It demanded $50 million in ransom from electronics maker Acer in March 2021.
Dharma: Dharma is hardly a newcomer to the RaaS scene, having been active since 2017. It replaces files that end in.dharma. Dharma's ransom requirements are often lower than those of other RaaS, usually around $9,000. According to some experts, this might be because the RaaS supplier permits even amateur hackers to register as affiliates.
How can you protect yourself from RaaS?
There are several actions you may take to safeguard your organization from RaaS attacks, just as there are in the case of other Ransomware assaults. In terms of Cybersecurity, prevention is always preferable to treatment.
As a result, we propose adopting the following actions to improve your ransomware preparedness:
1. Conduct an assessment of your current Cybersecurity architecture in terms of ransomware avoidance. Investing in a Ransomware Readiness Assessment is a wise investment.
2. Make sure that all of your sensitive information and critical company data is backed up. This is one technological investment that is well worth it. If you have access to your backup data, the cyber thief can only do so much by encrypting certain files or attacking equipment. Other comparable suggestions may be found in our Ransomware Prevention Checklist.
3. Educate your employees and incident response teams on Ransomware response. While you're at it, get some Ransomware Response Guides and Ransomware Response Checklists. Maintain frequent Ransomware Tabletop Exercises for your personnel to rehearse and practice what is in your Incident Response Plans. This trains your muscles to respond to a ransomware attack.