Tech
Elon Musk Shocks Twitter by Replacing the Iconic Bird Logo with a Dog Icon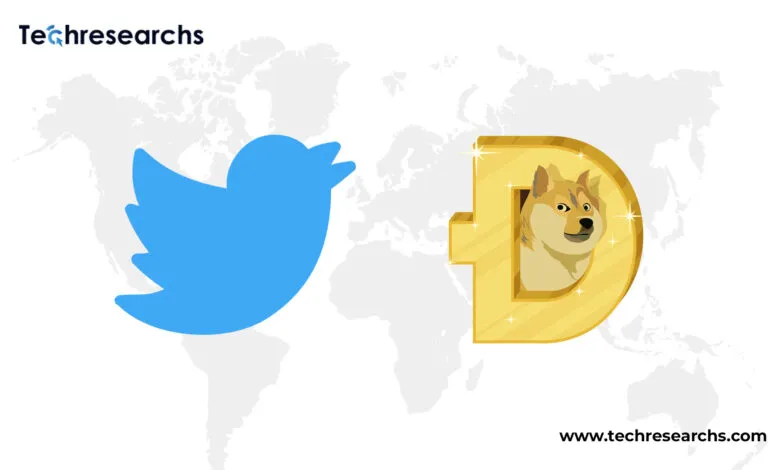 Introduction:
Elon Musk, the CEO of Tesla and SpaceX, has recently made headlines by replacing Twitter's signature bird logo with a new icon that features Kabosu, the Shiba Inu that inspired the Doge meme. The move has left Twitter users puzzled and wondering about the motive behind this change. In this blog post, we will explore the reasons behind this surprising move by Elon Musk.
The Dogecoin Connection:
Elon Musk has been a vocal supporter of Dogecoin, a cryptocurrency that was created as a joke in 2013. Dogecoin uses the Shiba Inu as its mascot, which is the same dog featured in the new Twitter icon. Musk has tweeted about Dogecoin multiple times, causing its value to spike significantly. Therefore, it's safe to assume that this move is related to his love for Dogecoin.
The April Fools' Joke:
Initially, many users thought that this change was an April Fools' joke that arrived two days late. However, it seems that this was not the case. The move caused the value of Dogecoin to increase by 10%, indicating that this was a strategic move rather than a prank.
Musk's Conversation on Twitter:
On April 2, 2023, Elon Musk posted a screenshot of a conversation between himself and a Twitter user called "Chairman" with the handle "@WSBChairman." In the conversation, Chairman suggested that Musk should "just buy Twitter" and "change the bird logo to a doge." Musk's response was "Haha that would sick," indicating that he was considering the idea. Soon after, Twitter's logo was replaced with a dog icon, causing a stir on the platform.
The Racketeering Lawsuit:
Musk's promotion of Dogecoin has landed him in hot water. He is currently facing a $258 million racketeering lawsuit that alleges he operated a pyramid scheme to promote Dogecoin. This lawsuit has not affected Musk's love for Dogecoin, as he continues to promote it on social media. The new Twitter icon could be another way of supporting Dogecoin, as it features the same dog that represents the cryptocurrency.
All Legacy Accounts Losing Blue Checkmarks:
Another announcement made by Musk on Twitter was that all legacy accounts on the platform would lose their blue checkmarks starting April 1. While the verification sign has vanished for many, Musk does not have enough staff to expedite the verification process. This move has been met with mixed reactions from Twitter users, some of whom are upset about losing their verified status.
Conclusion: Elon Musk's decision to replace Twitter's bird logo with a dog icon has caused a lot of buzz on the platform. The move is likely related to his love for Dogecoin, as the Shiba Inu dog featured in the new icon is the same dog that represents the cryptocurrency. Whether this move was an April Fools joke or a strategic move, it has certainly caused a lot of attention on social media. Additionally, the loss of blue checkmarks for legacy accounts has also caused controversy. Only time will tell what other surprises Elon Musk has in store for social media platforms.