Tech
The Market For Edge Computing Will Be Worth $156 Billion By 2030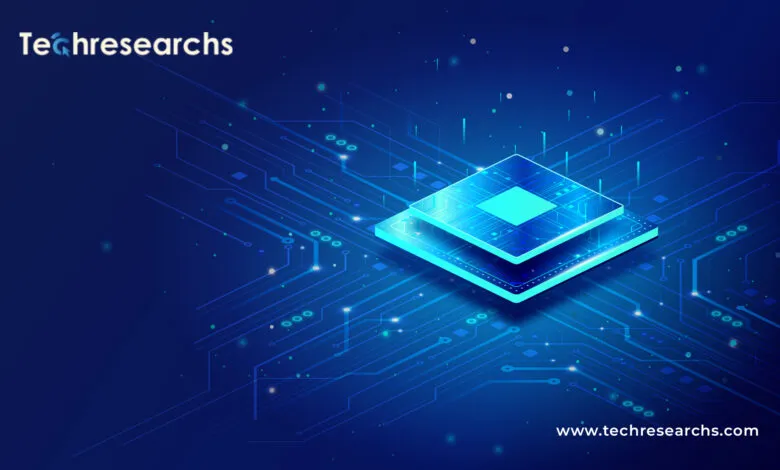 The expansion of edge computing technologies, driven by AI, 5G, and IoT, is shown in the Global Edge Computing Market Report 2022.
More organizations are attempting to optimize their operations in the midst of the impending global economic crisis by reducing bandwidth usage, addressing latency difficulties, and resolving privacy concerns related to big data. Because of this, the adoption of edge computing is sweeping the IT sector like a tsunami.
The global edge computing market is anticipated to reach $155.90 billion by 2030, growing at a compound annual growth rate (CAGR) of about 38.9% over the forecast period, according to a recent report on the market's size that analyses edge computing trends by components, applications, industry verticals, and segment forecast.
With the release of this research, market demand for edge computing infrastructure, Internet of Things (IoT) devices, and a fresh push for 5G adoption across industries are all anticipated to increase.
Additionally, it is projected that throughout this forecast period, the use of artificial intelligence (AI) in the context of edge computing will increase.
principal propellers of the edge computing market's expansion:
Need for AI-powered equipment:
The demand for artificial intelligence-based gadgets is one of the factors driving the worldwide edge computing market, according to the Global Edge Computing Market Report.
A variety of endpoint devices, including cameras, sensors, smartphones, smartwatches, and other IoT devices, can be used more effectively thanks in large part to artificial intelligence (AI).
The State of AI 2021 Report, which further adds that the increasing integration of artificial intelligence in edge devices in 2021 led to an explosive growth of roughly 108% in worldwide artificial intelligence investment, lends support to the aforementioned report.
Additionally, according to the McKinsey survey of businesses conducted in 2021, 54% of them have implemented artificial intelligence to simplify some crucial computing tasks.
With all these figures, it is clear that the global edge computing market will keep growing.
5G usage is increasing in the worldwide telecommunications business:
The telecom edge is anticipated to expand throughout this forecast period, according to the Global Edge Computing Market Report.
The swift adoption and implementation of 5G technology across numerous industries is assisting this increase in telecom edge.
With its promise of increased speed and dependability, 5G will be able to meet the growing demand for huge data output and processing.
The demand for improved connectivity technology, such as 5G and 6G, will continue to fuel growth and investment in edge computing to the tune of roughly $166 billion, according to the data included in the McKinsey Technology Trends Outlook 2022.
During this time, the implementation of 5G is anticipated to take shape in edge computing devices, and resolve problems with network connectivity and data processing system lags.
Virtual reality (VR), driverless vehicles, augmented reality (AR), and Internet of Things (IoT) products and services are among the areas where 5G applications will further fuel the edge computing market.
expanding use cases for edge computing:
The expansion of edge computing's use cases is another element driving the market's growth on a global scale. More edge computing adoption across many industries is anticipated to be sufficient as the use cases for it continues to expand.
The 2022 global edge computing market estimate said that edge computing use cases have outpaced initial infrastructure installations and are anticipated to spur investments in edge computing infrastructure and use cases.
The paper predicts that edge computing will spread more widely and move toward platform-centric solutions during the projection period.
IoT edge device growth:
The surge in the edge computing market will also be fueled by a simultaneous rise in IoT edge devices, according to the Global Edge Computing Market Report. Manufacturing of IoT edge devices has increased dramatically because edge computing helps enterprises reduce the multiple bottlenecks associated with processing data in centralized data centers.
By 2030, there will be more than 29 billion IoT-connected devices, according to Statista research from 2022. By the end of 2030, China will likely have 5 billion IoT edge device users, according to a Statista estimate.
The edge computing market report's key highlights:
Edge servers, the primary piece of hardware in edge infrastructure, will be in extremely high demand during the period covered by the projection. This means that throughout this time, edge servers will be the main market-driving factor.
The development of the 5G network will also lead to an increase in the use of AR/VR.
The largest CAGR is anticipated for edge data centers during the forecast period. This is due to the fact that a lot depends on edge data centers to fix connectivity issues and deliver data processing and storage near the device.
The Asia-Pacific region will see the greatest rise in the edge computing industry growth due to its early adoption of 5G.
In this prediction, key market participants include Microsoft, Cisco Systems, Honeywell International, Huawei Technologies, Digi International, and Hewlett Packard Enterprise Development.