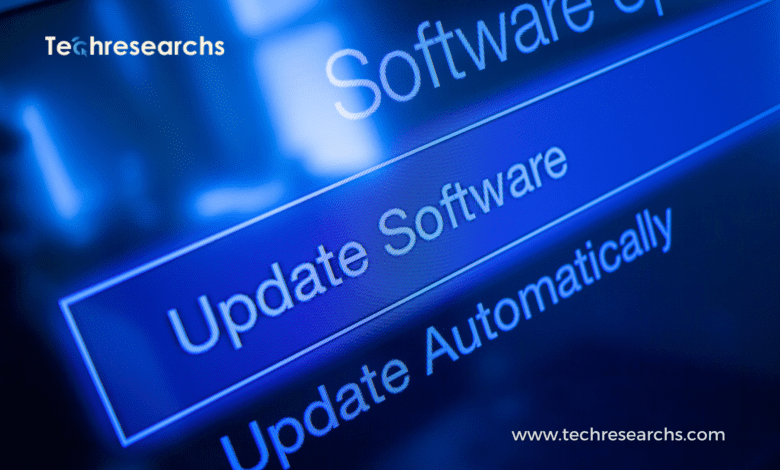 Security Software: In the realm of security management, navigating the intricate landscape can be quite a challenge.
With vendors employing inconsistent terminology and a plethora of cybersecurity firms and technologies at your disposal, spanning from antivirus solutions to data backup, selecting the right security software for your organization can seem daunting due to the multitude of factors at play.
This comprehensive guide seeks to demystify the process by spotlighting top security software providers through a thorough analysis of prevailing trends, feature offerings, and real-world case studies.
Whether you're new to the domain or an experienced practitioner, this guide aims to streamline your procurement journey.
Inside This Article:
Leading Recommendations for Cybersecurity Software:
Key Categories of Cybersecurity Software:
Essential Features of Security Tools:
Current Trends in the Security Software Market:
Diverse Array of Cybersecurity Tools:
Selecting the Optimum Security Software:
Top Picks for Cybersecurity Software:
ManageEngine Desktop Central:
Inside This Article:
From endpoint management to safeguarding end-user security, Desktop Central presents an outstanding solution for efficiently overseeing your company's IT operations.
Simplify and enhance every facet of IT functionality, spanning device enrollment, onboarding, and retirement across various device types and platforms.
Tasks like patch management, software distribution, mobile device oversight, OS deployment, hardware and software inventory tracking, remote troubleshooting for user issues, and cybersecurity defense are within its realm. Test-drive its capabilities with an unrestricted 30-day free trial.
Principal Categories of Cybersecurity Software:
The term "cybersecurity software" encompasses a broad spectrum of tools and platforms. Here, we delve into key categories crucial for fortifying your enterprise, ranging from internet security suites to endpoint protection.
Antivirus Software:
Shielding against diverse malicious software, including ransomware, antivirus software is installed on computers, tablets, and smartphones.
Modern solutions can combat both known and unknown threats. User-friendly scheduling and automation of scans enhance usability, while premium antivirus software delivers more robust capabilities and frequent updates compared to their free counterparts.
Endpoint Security Software:
Defending a TCP/IP network, endpoint protection software diligently monitors device activity and manages access requests initiated by network-connected endpoints.
Devices like laptops, smartphones, printers, and specialized equipment fall into this category. Rigorous checks ensure compliance before permitting endpoint access.
This encompasses real-time activity monitoring, web filtering, antivirus, ransomware protection, and more. Some platforms offer vulnerability assessment tools for identifying and rectifying endpoint weaknesses.
Data Loss Prevention Software:
DLP software safeguards data integrity by identifying and halting data breaches. It oversees drives, networks, databases, egress points, and endpoints to curb deliberate or inadvertent data leakage.
Encryption and access control are vital components, while backup services often complement DLP features.
Security Information and Event Management (SIEM) Software:
SIEM software collects network data to detect and counteract threats, often aided by machine learning and AI.
Ideal for larger organizations, SIEM tools may integrate with network security software and instruct firewalls to thwart anomalies. Swift threat recognition and robust data collection empower these tools in identifying and combating attacks.
Mobile Device Management Software:
Serving as an enterprise solution for "bring your own device" scenarios, MDM software extends data control and secure access to work devices like smartphones and tablets.
Admins enforce security measures, from malware protection to remote data wipes in case of loss or theft. Containerization methods provide controlled environments for business use.
Key Functionalities of Security Tools:
Gaining an overview of available features is pivotal before choosing specific software. Coupled with internal needs assessment, this step aids in aligning software functionalities with organizational goals. Functional categories pertinent to business-grade security include:
Malware & Ransomware Protection:
Distinct from each other, malware prevention thwarts various threats, including worms, trojans, ransomware, spyware, adware, and nagware.
Protection mechanisms halt these threats from compromising networks or endpoints.
Data Encryption:
Sophisticated algorithms render data indecipherable to unauthorized parties. Encryption safeguards individual files, storage devices, and entire networks, with decryption keys enabling data translation.
Identity and Access Control:
Network access controls curtail access to specific systems, files, etc., based on user credentials and authorization levels. Role-based access control ensures compliance with industry regulations.
Data Backup:
Critical for disaster recovery, data backup safeguards against system failures, data leaks, and catastrophic incidents. Cloud-based backup services alleviate resource burdens for routine backups.
Behavioral Analysis:
As malicious actors become more adept at masquerading as legitimate users, behavioral analysis detects anomalies by analyzing patterns of activity.
This empowers security measures to distinguish between friend and foe.
Trends in the Security Software Market:
With escalating data security stakes due to digital advancements and globalization, the average cost of organizational data breaches is around $4.24 million. Proactive measures are essential to identifying and mitigating threats.
Cloud Environments:
As remote work and cloud-based applications gain prominence, demand for cloud security services surges. While cloud security offers benefits, concerns persist about comprehensive network protection.
Mobile Endpoints:
The blend of personal and professional use of mobile devices poses security challenges. Balancing privacy and vulnerability risks is crucial, given the rise in malware variants, with over 28 million reported in the first half of 2020.
Larger Threat Surfaces:
Expanded digital platforms and remote work arrangements broaden vulnerabilities, leading to increased cyberattacks. Swift detection and response are pivotal for minimizing disruptions caused by breaches.
Third-Party Threats & Vulnerabilities:
Weaknesses in partner networks can jeopardize supply chain integrity. Instances like the SolarWinds hack highlight the interconnectedness of security and emphasize the need for robust measures.
Variety of Cybersecurity Tools:
The software market offers a spectrum of products, each with distinct features. Two primary categories, "best-of-breed" and integrated suites, cater to specific needs. Pricing typically revolves around node count and hosting options.
Learn more about 10 Essential Tips for Cybersecurity for Remote Workers
Selecting Optimal Security Software:
Matching software with available IT resources and obtaining robust customer support is essential. For tools requiring minimal monitoring, standalone options like antivirus suffice. Managed services can aid in comprehensive oversight.
For personalized recommendations based on your industry and requirements, consult our specialists or use the Product Selection Tool on this page. Empower your organization with the right security solutions for a fortified digital landscape.