Tech Guide
Overview Of Top Mobile Security Threats In 2023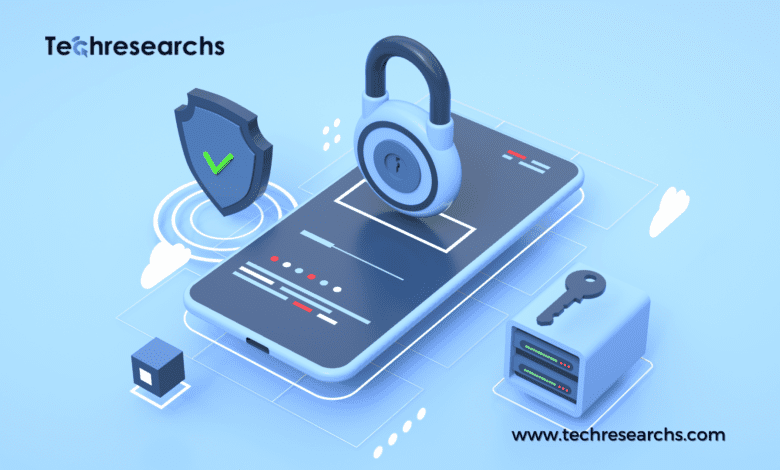 2023 Mobile Security Threats: Stay informed on the latest risks. Explore top threats affecting mobile devices.
Your everyday companion is a smartphone. Most of our actions, from placing food orders to scheduling appointments for medical care, probably rely on them.
However, the threat environment always serves as a reminder of how susceptible cell phones may be.
Consider the latest finding made by the security startup Oversecured. These specialists watched the dynamic code loading process and noted any possible risks.
Why does this matter? The Google app, however, employs code that is not included with the app itself. All of this may seem complex, yet it all works to the benefit of improving particular procedures.
In order to minimize download sizes, Google takes advantage of code libraries that are pre-installed on Android devices. In fact, a lot of Android apps employ this technique to reduce the amount of storage space required to function.
The retrieval of code from libraries might be compromised, as shown by over secured. Google may be misled into taking code from malicious applications running on the target device rather than from a trustworthy source.
The rogue software would then be able to get the same rights as Google. Additionally, the latter company frequently has access to your email, search history, call logs, contacts, and other information.
The most terrifying aspect is that anything may occur without your knowing. Let's talk about some more eerie dangers that confront mobile devices today.
Data Leaks: The Top Mobile Security Threats:-
On your smartphone, you must pay attention to the pop-up screen that shows when you download a new program and run it.
It is a permission popup asking the user to grant the program a few rights. Unfortunately, giving risky apps a lot of rights might have negative effects. The database that has all of this information is vulnerable to hacking, and all of your data might be exposed.
However, new updates to Android 11 and iOS 14 allow users to reject requests for unneeded permissions or even give them once only. Never allow an app all the rights; instead, look at the ones it needs to function and just give them those.
In order to secure the device, it is essential to avoid utilizing any public Wi-Fi hotspots. Never fall for a "Free Wi-Fi" advertisement that is shown at a restaurant, motel, or coffee shop.
Spyware Falsely Claiming to Be an Update:
The three major benefits of regularly updating your OS are bug fixes, increased lifespan, and increased overall safety.
There are circumstances, though, where you must suppress this need. Be suspicious of a program called System Update if you discover it by chance.
This malicious Android malware poses as a system update, as has been documented. Unfortunately, its underlying motives are considerably worse.
Once installed (outside of Google Play, which is already risky), the software begins stealing the data of its users. How? It connects to the Firebase server used by the offenders to remotely operate the compromised device.
What information may malware steal? pretty much everything. You can access your messages, contacts, browser bookmarks, and more. Its ability to record phone calls, track your position, and take images makes it even more terrifying.
Via SMS Messages, malware:
Everyone has experienced the feeling of getting strange SMS messages. However, occasionally these attempts are nothing more than social engineering frauds.
One of the most recent instances to enter the mobile danger arena is the TangleBot.
It appears that users in the US and Canada get phony communications that spread the infection. In most cases, they give recipients specific COVID-19 information and encourage them to click on linked links.
Users are sent to a page that urges them to install an Adobe Flash update if they click on the link. When you choose to install it, TangleBot joins your system with pride. What is its scope? Many different things, including data theft and app control.
How Can You Protect Your Device?
Upgrade your operating systems. Use only the most recent operating systems, such as Android 11 and 12, as they have the most recent security codes.
Install updates only from reputable sources, though. The best option for keeping your smartphone up to date is not a random app that is floating around online.
Firewalls. Always secure your device using a firewall. It functions like a typical firewall. The firewall sends a verification request to the network whenever your mobile device submits a request to it. In order to confirm the device, it also makes communication with the database.
Use app stores with caution. Do not install every software on the Google Play Store, even if you believe in it. Numerous programs are readily available yet are often regarded as being unreliable.
For instance, malicious software for Bitcoin mining, banking Trojans, or obtrusive advertising might unintentionally be downloaded.
Apply for a VPN. You must download VPN programs if you are in a situation where using public Wi-Fi is unavoidable. Your critical information will be safeguarded, and they will conceal all of your activities from network hackers.
Keep your device jailbroken. iPhones can have certain limitations. Therefore, many may think of jailbreaking them in order to have the option to customize their gadgets.
With a jailbroken smartphone, you run the risk of voiding your warranty and having trouble updating your device.
Learn more about Cybersecurity Laws That Minimize Risk
Conclusion: Mobile Security Threats
The hazards posed by mobile devices are changing over time and will only get better. But that's not what we need to be concerned with. Only our privacy and security are worth worrying about. Therefore, one must take all necessary precautions to avoid any potential harm.