Tech Guide
Enhancing Your Everyday Life with Budget-Friendly Tech Gems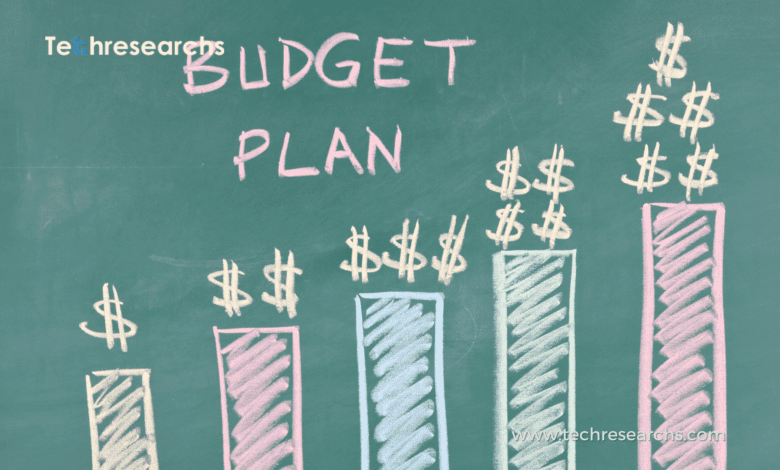 Budget Friendly Tech: In today's technology-driven world, gadgets have become an integral part of our daily lives, enhancing our productivity, entertainment, and overall well-being.
However, these innovative devices often come with hefty price tags, putting them out of reach for many individuals.
Fortunately, there exists a vast array of budget friendly tech options that can seamlessly integrate into your life without breaking the bank.
Embark on a journey to discover ten remarkable tech gems that will transform your everyday experiences without straining your wallet.
DOSS Bluetooth Speaker:
Immerse yourself in the rich soundscape of the DOSS Bluetooth Speaker, a portable powerhouse that delivers exceptional audio quality at an affordable price.
This compact speaker packs a powerful punch, filling your surroundings with vibrant music, podcasts, or audiobooks.
Its lightweight design and long battery life make it your perfect companion for outdoor adventures, indoor gatherings, or simply enjoying your favorite tunes at home.
Price: $22.99
Jabra Elite 75t Wireless Earbuds: Experience Seamless Wireless Audio
Embrace the freedom of wireless sound with the Jabra Elite 75t Wireless Earbuds, designed to provide an exceptional audio experience without the hassle of tangled wires.
These stylish earbuds seamlessly connect to your Bluetooth-enabled devices, delivering crisp, clear audio with powerful bass.
Their comfortable fit ensures snug and secure wear, while their long battery life keeps you immersed in your favorite music or podcasts for extended periods.
Price: $49.99
TP-Link Kasa Smart Plug:
Unleash the convenience of smart home technology with the TP-Link Kasa Smart Plug, an ingenious device that transforms your ordinary appliances into responsive smart devices.
With this sleek and compact plug, you can control your electronics using voice commands or through the TP-Link Kasa app. Turn on lights, fans, and other appliances at your command, creating a truly smart home experience.
Price: $19.99
Google Nest Mini:
Introduce the magic of voice control into your life with the Google Nest Mini, a compact smart speaker that brings convenience and functionality to your fingertips.
This versatile device seamlessly integrates with your home, allowing you to control smart devices, play music, set alarms, and access a vast array of information using simple voice commands.
Price: $29.99
SanDisk Ultra Fit USB 3.1 Flash Drive:
Never run out of storage space again with the SanDisk Ultra Fit USB 3.1 Flash Drive, your reliable companion for transferring and storing files.
This compact and durable flash drive provides ample storage for your documents, photos, videos, and other important data. Its high-speed USB 3.1 interface ensures quick and efficient data transfer, keeping you productive and organized.
Price: $10.99
RAVPower Portable Charger:
Ensure your devices stay powered up wherever life takes you with the RAVPower Portable Charger, your essential companion for on-the-go power.
This compact and lightweight charger packs a powerful 20100mAh battery, providing multiple charges to your smartphones, tablets, and other devices. Keep your gadgets powered up whether you're traveling, commuting, or simply spending a day away from home.
Price: $39.99
Steripen Traveller UV Water Purifier:
Enjoy safe and refreshing water wherever you go with the Steripen Traveller UV Water Purifier, your essential travel companion for ensuring clean and germ-free drinking water.
This innovative device utilizes UV-C light to purify water from various sources, including lakes, rivers, and even tap water, making it ideal for outdoor adventures and international travel.
Price: $59.99
TheraFlow Dual Foot Massager:
Relieve tired and aching feet with the TheraFlow Dual Foot Massager, a therapeutic tool that provides a relaxing and rejuvenating massage experience.
This versatile massager features a combination of acupressure nodes and rolling massage technology, effectively targeting pressure points and promoting circulation. Enjoy a soothing massage at home after a long day or use it to enhance your relaxation routine.
Price: $34.99
Fitment Weighted Blanket:
Indulge in the calming embrace of the Fitment Weighted Blanket, a therapeutic tool that promotes relaxation and stress reduction.
This heavy and cozy blanket provides a gentle pressure that mimics the feeling of being held, helping to alleviate anxiety, reduce muscle tension, and induce deeper sleep. Its breathable and soft fabric ensures comfort throughout the night.
Price: $4
Learn more about Cool Gadgets on a Budget: Enhancing Your Life Without Breaking the Bank
Conclusion: Budget Friendly Tech
These are just a few of the many Budget Friendly Tech that you can get under $50. With so many great options available, there is sure to be something that you will find useful and enjoyable.