Tech Guide
Smart Home Gadgets: Transforming Your Living Space into a Tech Haven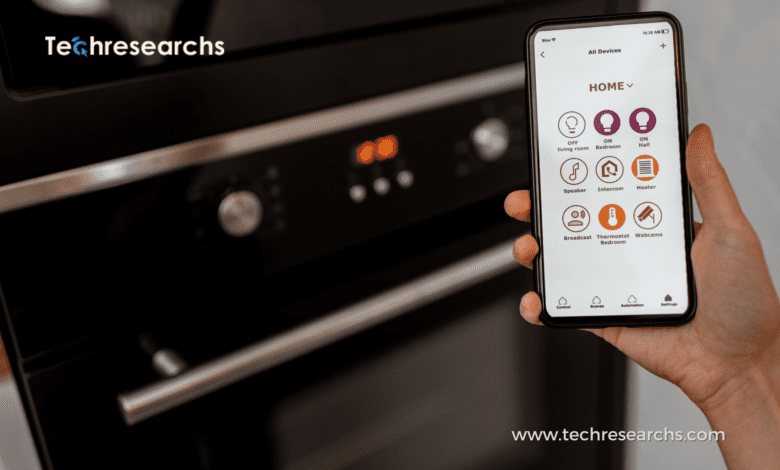 Smart Home Gadgets: In the era of connectivity and intelligent living, the term "smart home" has become synonymous with convenience, efficiency, and an elevated lifestyle. The market is flooded with an array of ingenious devices designed to turn your living space into a tech haven.
In this blog post, we'll explore 10 must-have smart home gadgets that seamlessly integrate into your daily routine, enhancing your home life with cutting-edge technology.
Amazon Echo Dot (4th Gen):
The Central Hub of Your Smart Home:
Kickstart your journey into the world of smart living with the Amazon Echo Dot (4th Gen). This compact smart speaker serves as the central hub for your connected devices.
With voice commands powered by Alexa, you can control lights, thermostats, and other compatible gadgets. Its sleek design and affordable price make it an essential entry point for those venturing into the realm of smart home technology.
Philips Hue Smart Bulbs:
Illuminate Your Space with Intelligence
Light up your home with the Philips Hue Smart Bulbs, an intelligent lighting solution that allows you to create the perfect ambiance for any occasion.
Control the color, brightness, and scheduling of your lights using the Philips Hue app or voice commands with devices like Amazon Echo. These smart bulbs not only save energy but also add a touch of futuristic elegance to your living spaces.
Nest Learning Thermostat:
Energy Efficiency at Your Fingertips:
Take control of your home's climate with the Nest Learning Thermostat. This smart device adapts to your lifestyle, learning your temperature preferences and adjusting accordingly.
With remote control capabilities through the Nest app, you can optimize energy usage, leading to cost savings and a more sustainable home.
Ring Video Doorbell:
Security and Convenience Combined:
Elevate your home security with the Ring Video Doorbell. This smart gadget allows you to see, hear, and speak to visitors from your smartphone, tablet, or PC. Receive real-time alerts, monitor your front door, and enhance your peace of mind, all while enjoying the convenience of smart technology.
SmartThings Hub:
Unify Your Smart Devices:
Streamline your smart home ecosystem with the SmartThings Hub. This central hub connects and controls all your compatible devices, from lights and locks to sensors and cameras. Enjoy the simplicity of managing your entire smart home from one intuitive platform.
iRobot Roomba 690:
Effortless Home Cleaning:
Experience the future of cleaning with the iRobot Roomba 690. This smart vacuum cleaner navigates your home, intelligently mapping and cleaning as it goes.
Schedule cleanings through the mobile app, and let this robot take care of the dirty work, leaving you with more time to enjoy your smart home.
August Smart Lock Pro:
Secure and Convenient Access Control:
Upgrade your home's security with the August Smart Lock Pro. This intelligent lock allows you to control and monitor access to your home remotely.
Grant virtual keys to guests, receive notifications of door activity, and enjoy the peace of mind that comes with modern access control.
Ecobee SmartThermostat with Voice Control:
A Smarter Way to Manage Comfort
Bring voice control to your home's climate with the Ecobee SmartThermostat. Compatible with popular voice assistants, this smart thermostat not only optimizes temperature but also acts as a central hub for your smart home commands. Enjoy the convenience of hands-free control for all your connected devices.
Google Nest Cam Indoor:
Keep an Eye on What Matters:
Enhance your home security with the Google Nest Cam Indoor. This smart camera provides 24/7 live streaming, alerts, and intelligent motion detection. Keep an eye on your home from anywhere, ensuring peace of mind and a secure living environment.
Samsung SmartThings Wi-Fi:
Mesh Networking for a Smarter Home:
Upgrade your home's connectivity with the Samsung SmartThings Wi-Fi. This mesh router not only ensures robust internet coverage but also serves as a SmartThings Hub. Enjoy seamless connectivity for all your devices while managing your smart home ecosystem effortlessly.
Learn more about Enhancing Your Everyday Life with Budget-Friendly Tech Gems
Conclusion: Smart Home Gadgets:
The world of smart home gadgets opens up a realm of possibilities, making daily tasks more convenient, secure, and enjoyable. From lighting and climate control to security and entertainment, these ten smart home gadgets showcase the transformative power of technology.
Embrace the future of living with these innovative devices and turn your home into a tech haven that reflects the modern era of connectivity and intelligence.